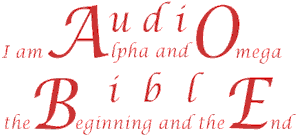 Welcome to Audio Bible,
the King James Version narrated
by Stephen Johnston is online!


---
You can listen to the entire Bible on the Internet!

ROMANS 10:17-18 So then faith [cometh] by hearing, and hearing by the word of God. But I say, Have they not heard? Yes verily, their sound went into all the earth, and their words unto the ends of the world.

Back In the forties Alexander Scourby recorded the very first narration of the Bible. It was produced by The American Foundation For The Blind and distributed by The American Bible Society as The Talking Bible. The Logo on the records read "God's Word for a new age". Sixty years have passed and I would like to present to you "God's Word for this new age." The oldest Book in the world is now available in multimedia. Yes with Audio Bible you can listen to all 72 hours of audio on the Internet. You may ask yourself, why you need Audio Bible? One of my friends made the point clear to me. He asked me, "tell me of one thing your father ever wrote to you?" My mind went blank. After a few seconds he said, "now tell me things your father told you?" My mind began to fill with memories and his point was made. We remember better if we hear it and best if we read along with what we hear. This is what Audio Bible is all about. For centuries the Bible was read aloud, even when in private, remember the story of Philip and the Eunuch?

ACTS 8:30 And Philip ran thither to [him], and heard him read the prophet Esaias.

So sit back and enjoy reading along with Stephen Johnston's wonderful rendition of the Bible.
---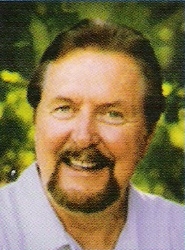 Stephen Johnston
with his clear expressive baritone voice, is one of the foremost narrators of the bible. He has been involved in many facets of the radio and television industries and has won numerous awards, including an Emmy and a Films Critics Award.
---
since 4/30/2003